Florida's 30A and Destin both have a way of beckoning to travelers from across the map. While some head this way in the name of a vacation savoring time on spectacular beaches and soaking up the sun, others come to get out on the water and explore the waves at their own pace. The charming coastal communities that make up 30A are just as inviting as the tours, tasty stops, and vibrant atmosphere that awaits when you head on over to Destin. Once a small fishing village, Destin has grown into a welcoming locale loved by travelers from near and far. In 30A rich history and culture find a place to thrive while Destin is a one-stop resource for all things shopping and shoreline fun! No matter what your travel interests might be, what your perfect itinerary entails, or how long you have to spare in the name of fun, planning a getaway to Destin or 30A promises to be an inspiring and unforgettable adventure. The following are just a few of the many activities to enjoy while you're in town.
The Emerald Coast offers countless attractions to fill your getaway! Access our complimentary 30A, Florida Vacation Guide for more of our favorite restaurants to eat at, businesses to shop at, places to see, and things to do near Destin and 30A.
Discover Our Handpicked Suggestions for an Unforgettable 30A Getaway
Savor Amazing Dining Options
Whether you spend your time enjoying 30A or Destin, your tastebuds are in for a treat. No matter what type of cravings come calling, visitors heading this way can find exactly what they're searching for and more! From spectacular seafood selections and cozy cafes to top-notch bars and restaurants as well, it's easy to satisfy hunger in style when you spend time here.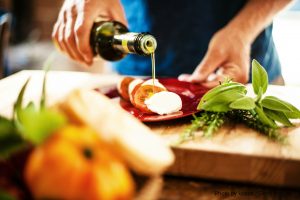 Destinations like Pompano Joe's in Destin are a fan-favorite choice when it comes to wine, seafood, and breathtaking views to match. This is an idyllic eatery for those looking to enjoy a romantic dinner for two but is just as suitable when you're in town with friends. When you're in the mood for authentic Italian in the heart of Florida, be sure to find your way to Borago in 30A's Grayton Beach. This sophisticated establishment is renowned for its beautiful setting, amazing menu selections, and a patio that's just perfect for an evening under the stars with a cocktail in hand. For a more casual approach to dining in this area, consider heading over to The Bay Restaurant in Santa Rosa Beach. Situated on Highway 331 South, this inviting eatery offers guests access to amazing seafood, sushi, cocktails, and live music too.
Events and Festivals to Enjoy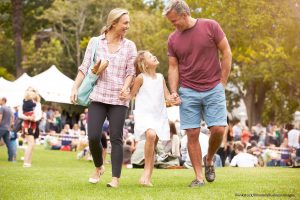 30A and Destin are delightful places to enjoy a leisurely vacation, but visitors will also find that this is an area of Florida familiar with high-energy and exciting festivals as well! No matter when you arrive in town, there's a good chance you'll be just in time to make the most of the annual festival fun. Whether it's wine festivals that would inspire or a music festival that would be the highlight of your stay, you'll find 30A and Destin host them all and more.
If you find yourself around Alys Beach in February, get ready to toast to a great time when you make the most of the fun at the 30A Wine Festival. This five-day event is filled with options to participate in wine dinners and oyster and Champagne gatherings as well as Tequila dinners, insightful learning opportunities, and grand tasting events as well. While it's always a delicious and fun experience, those who participate can feel great knowing proceeds benefit the Children's Volunteer Health Network. Those looking to dance their way to a good time in Seaside will want to head here in June when the annual Seaside Dance Festival comes to town. This is a full-day event held at Central Square featuring performances by national dance companies, lessons, and free dance that are sure to inspire!
Beaches to Explore
There's nothing more refreshing than a vacation that includes some well-deserved time on the sand. When you head to Destin and 30A, there's a seemingly endless number of stretches of shoreline to enjoy! Whether you're looking to settle in and soak up the sun, enjoy beach volleyball, or make the most of watching shorebirds, the beaches here offer up a place where you can embrace the best of it all. Blue Mountain Beach is a beautiful place to admire blue lupine blooms and spend some time relaxing at your own pace. Those who head over to Crystal Beach near Destin will enjoy views of charming cottages as they make their way to the shoreline and if you're in town with little ones, this beach locale hosts a water park too! Santa Rosa Beach is another great option for a day of beach fun when you're looking to enjoy everything from snorkeling to paddleboarding and enjoying views of the dunes.
Get Ready to Golf in Style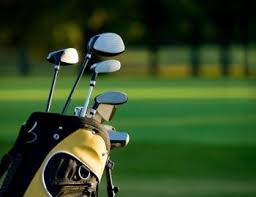 For many travelers, heading anywhere at all in the name of fun without a tee time included doesn't make the getaway seem complete. Fortunately, both 30A and Destin offer up amazing access to some world-class golf courses that are sure to thrill. Make your way to Seascape Golf Resort when you're looking to tackle incredible water features and enjoy time on a course that's surrounded by towering pines and rolling hills as well. The stunning views make a round of golf here one-of-a-kind while knowing the course was designed by Joe Lee makes the moment that much more meaningful for avid golfers. You can book 18 holes here for $59 per person but there are options to opt for a 9-hole game upon request as well.
The Kelly Plantation Golf Course in Destin is a must whether you're looking to work on your short or long game during your Florida stay. The course sits on a former turpentine plantation and the course architects did a spectacular job of blending challenges into stunning surroundings. This 18-hole course hosts a variety of weddings throughout the year thanks to its picturesque setup and new and experienced golfers alike will find reasons to return.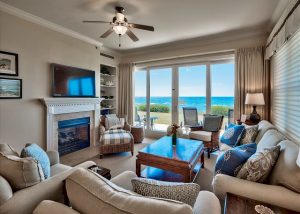 Book Your Florida Getaway Today
Finding your way to Destin and 30A in the name of fun is always a good decision. Having amazing vacation rental accommodations in place makes it that much more exciting! Take time to reach out to Your Friend at the Beach today to learn more about our incredible property options in this area and how we can help you elevate your Florida journey every step of the way.