Year-round travelers looking for a place where they can enjoy sand, sun, and surf in abundance will find it waiting for them in Destin, Florida. This scenic and inviting locale is loved by outdoor adventurers just as much as it is by those looking forward to a relaxing getaway focused on the shoreline. No matter what your travel interests entail, there's a good chance you'll find a reason to return time and again to Destin. Of course, having a better understanding of local weather patterns and trends can help you tailor your stay and maximize your time doing what you love most. This is a closer look at what to expect no matter when travel plans bring you this way.
No matter what time of the year you choose to visit Destin, we have all the suggestions for a special Destin getaway.  Request access to our Free Vacation Guide packed with the best attractions and activities for you and your family to explore along the Emerald Coast! 
What to Expect on Average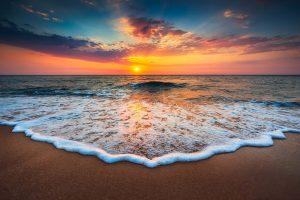 While it's clear that nobody can control the weather, Destin is a nice place to travel in terms of being fairly predictable when it comes to weather trends and averages. Those heading this way in the summertime can expect temperatures to be on the high end and sunshine to be at a maximum. Alternatively, winters are typically windy and cooler. Temperature fluctuations throughout the year can go from over 92°F in the summertime to 46°F at the coldest times in the winter season.
Comparing the Hot versus Cooler Seasons
The hot season in Destin is generally considered to last around 4 months between May and September. During this timeframe, daily highs linger around an average of 83°F. The exception is always July which is considered the hottest month of the year and hosts an average high of around 88°F. The cool season in Destin comprises 3 months from December to March and sees daily highs around 66°F. The coldest month is considered January, which has an average high of 61°F and a potential daily low of around 46°F.
Cloud Coverage Trends
Enthusiastic sun-seekers heading to Destin will want to keep in mind that the time of year here that hosts the most constant blue skies is the timeframe from September through June. October sits at the top of the list as the month with the clearest skies in Destin. While July is ideal for those who love warm temperatures, it's also the cloudiest month typically in the area.
What Type of Rainfall to Expect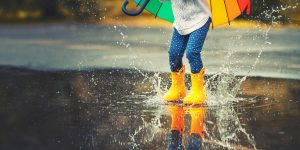 As a coastal destination, a trip to Destin always comes with a slight chance of rainfall but there are certainly times of year here that are drier than others. The wet season runs from early June through September and July is typically the month that sees the most rain at an average of 5.7 inches total. Those who are looking to get out on the water and want to avoid the rain as much as possible may want to consider planning their visit for May which only sees an average of 3.4 inches each year and is the least rainy month.
Book Your Stay Today
The next time travel plans bring you to Florida, be sure your vacation rental offers the luxury, comfort, and convenience you deserve by booking through Your Friend at the Beach. Reach out today to learn more and to start planning your next adventure!