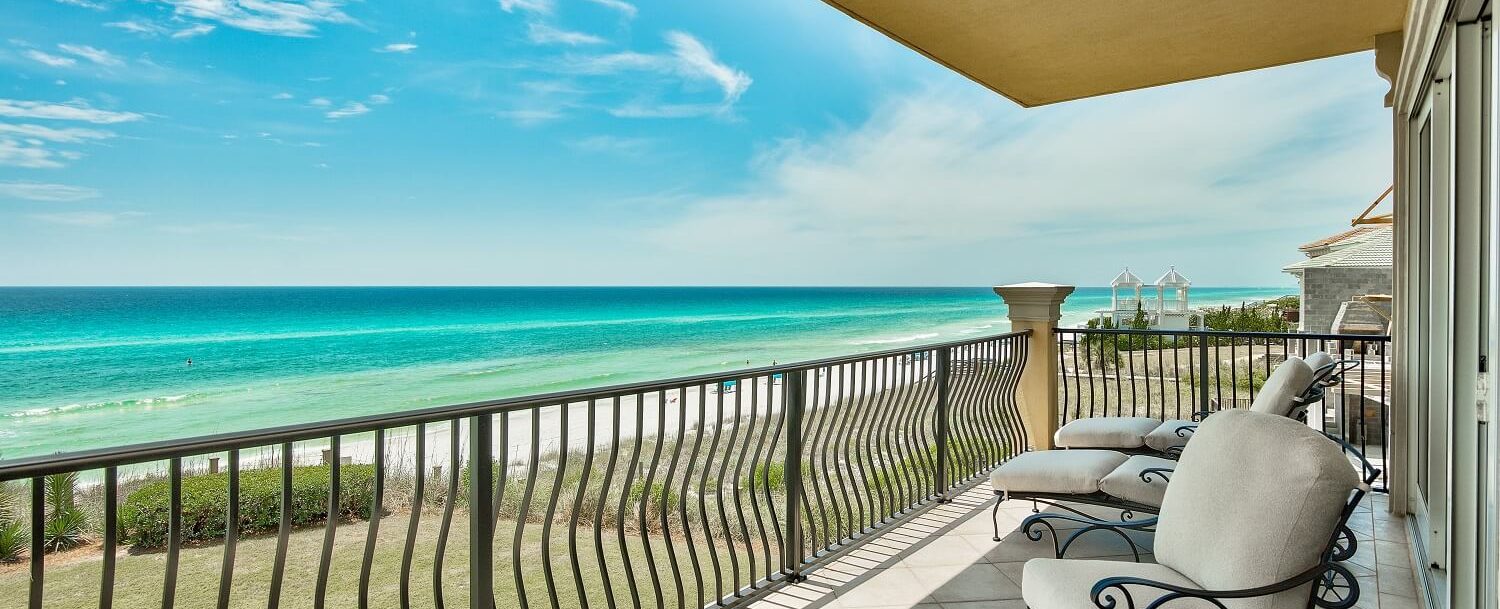 Adagio Vacation Condo Rentals
We offer a wide selection of South Walton Beach vacation rentals at Adagio located on Santa Rosa Beach. Adagio provides one of the most luxurious accommodations that features an 8,000-square foot center swimming pool, infinity edge beachfront pool, large hot tub, fitness facility, beach chair service and much more. Adagio sits at the highest point of the Gulf of Mexico, which makes it so close to the dune's edge that you can't get any closer without getting in the water.
Imagine waking up each morning from your condo with spectacular views of the Gulf and Santa Rosa Beach. Some condos offer a poolside view that features cascading waterfalls and fountains. No matter which rental you stay in, you'll always just be steps away from the beach and enjoy our wonderful concierge service.
Our Adagio condos in Blue Mountain Beach are perfect for families or friends traveling together. We can provide multiple condos to share, each one with its own charm and personality. Come and enjoy sugar white sand beach and expansive views of the Gulf in our Adagio condo rentals in South Walton.