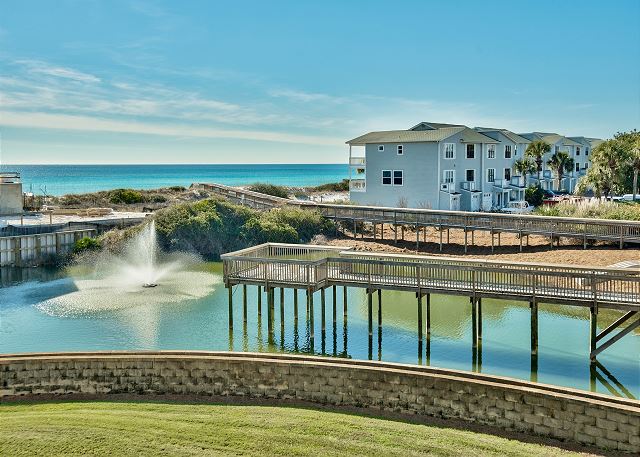 San Remo Condo Rentals in Santa Rosa Beach
We offer beautiful condo rentals at San Remo in Santa Rosa Beach. San Remo is a private condo complex located right on the Gulf of Mexico. This quiet gated community features wonderful luxury amenities and is perfect for families. A large pool, hot tub, fitness facility, and outdoor grill area are only a few of the many amenities to take advantage of while staying in one of our San Remo condos.
Our condo rentals in Santa Rosa Beach provide magnificent views of the gulf. Choose from either spacious two or three-bedroom condos where each one features a private deck or patio. All of our properties are gulf front rentals, so no matter which one you choose you are guaranteed to wake up to beautiful views.
San Remo is located on the south side of 30-A, so you'll be only minutes away from some of the best dining and shopping. These Santa Rosa Beach condo rentals are unlike any others. Experience it for yourself and pick your condo below.
Filter : Location San Remo