Our Partners
Helping you relax, unwind, and enjoy your vacation in style is what we do best at Your Friend at the Beach. Our many guest services and partnerships provide you with easy access to convenient options whether you're looking to elevate your beach day or can't wait to get your rental ready for the little ones in your travel crew. Take time to browse our many options below!
Enjoy a Beach Bonfire in Style with 30A Blaze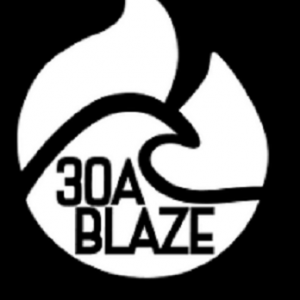 Travelers who book a stay through Your Friend at the Beach and are looking to make the most of a fun bonfire on the sand during their adventure can enjoy $20 off with 30a Blaze with their reservation! 30a Blaze is a family-owned business that specializes in organizing safe and unforgettable beach bonfires where everything you need is brought right to you. They serve the greater Walton County area and offer customized packages to fit your every need. Basic bonfire experiences include a 2 hour fire and 6 chairs set up on the sand as well as 2 side tables, tiki torches, and roasting sticks too. The on-site attendant keeps the blaze going, makes sure guests have everything they need, and is happy to set up and break down the bonfire as well. When you're looking for even more, consider upgrading to a 3 hour package or go for the premium experience for a group of 20 upon request.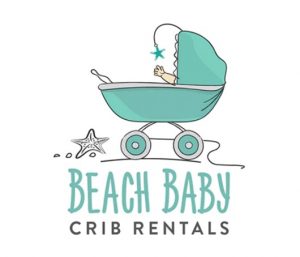 When you're looking forward to a 30a getaway, the last thing you want to worry about is hauling an oversized crib or pack n' play along for the ride. That's where Baby Beach Crib Rentals can help. This company serves 30a and Destin and offers guests the option of renting what they need to keep little ones safe while traveling. Don't let the name fool you, their inventory goes well beyond cribs. They also rent quality and thoroughly sanitized high chairs, boosters, strollers, wagons, car seats, and safety gates for your vacation rental as well.
Save Time When You Partner with The Beach Butlers Grocery Service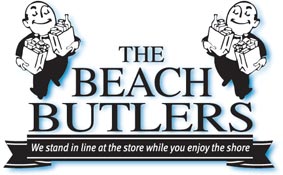 Your 30a vacation should be focused on the fun. When you're looking to maximize your experience, leave the shopping to the experts at The Beach Butlers Grocery Service. This local company offers personalized grocery shopping and delivery throughout 30a. All you have to do is send them your list online five days before you arrive. They handle all of the shopping on your behalf then deliver it to your vacation rental and even unpack so you don't have to lift a finger. This opens up your time to relax and gives you peace of mind that all of those savory moments you're looking forward to are well within reach.
Settle into Comfort When La Dolce Vita Organizes your Beach Chair

Those who partner with La Dolce Vita for their Adagio rental stay will find beach time just got that much better. This convenient local company offers options to book beach chairs, umbrellas, and full beach sets upon request to accommodate your time on the sand. Additionally, guests can rent golf carts and bikes to enhance the fun and create the customized stay you've been dreaming of.