Don't Miss Out On Blue Mountain Beach Fun
Taking time to relax and unwind by planning a well-deserved vacation is something for travelers to look forward to no matter what time of year they can set aside the daily routine for a focus on fun instead. When travelers are looking for a destination where sun, sand, and surf are accessible in abundance, there's no place on the map quite like 30A. This scenic and inviting Florida locale is loved for its collection of charming coastal communities, rich history, and endless options for outdoor fun too. While all of 30A is well worth discovering, there's something particularly appealing about Blue Mountain Beach for those looking for a family-friendly destination defined by breathtaking views, tranquility, and fantastic flavors!
Blue Mountain Beach is a welcoming neighborhood that proudly boasts South Walton's highest elevation point of 65 feet. It earned its name from the beautiful blue lupine flowers that dot the coastal terrain and accompany the added elevation status. While Blue Mountain Beach hosts some incredible scenery to be sure, there are plenty of activities, attractions, and flavorful stops that also set this destination apart from the rest.
Restaurants to Check Out While You're Here
A trip to Blue Mountain Beach is a chance to treat your tastebuds to a variety of palate-pleasing moments. If it's barbecue you're craving, there's no place better to enjoy a meal than Blue Mabel. This local smokehouse is a great place to order up everything from brisket and lamb chops to jumbo prawns alike. Their 24-hour smoked brisket sandwich is always a fan-favorite selection. They also have a great brunch lineup Friday, Saturday, and Sunday!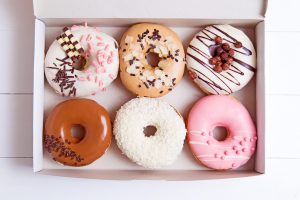 Those who are looking to eat healthy during their Blue Mountain Beach getaway will find reasons to return time and again to For the Health of It. This unique eatery is said to have been the first health food store in South Walton County. Their menu hosts smoothies, gourmet coffees, organic produce, and even locally-produced honey. On top of that, they offer massage therapy to customers on-site.
Blue Mountain Bakery is a one-stop shop for bread and savory pastries while Blue Mountain Creamery is a must-try when you're looking to cool off in flavorful style. Find your favorite from our 30A bakery selection.
Red Fish Taco serves up incredible seafood and live music 4 nights a week while Cowgirl Kitchen is the perfect place for pizza, southwestern fare, and the perfect wine or beer pairing too.
Area Attractions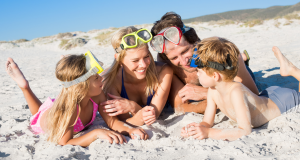 Blue Mountain Beach is home to some area attractions travelers won't want to miss while they're here. If it's the artistic inspiration you're looking for, you'll find it a Justin Gaffrey's Studio Gallery. Three-dimensional art is on display here utilizing heavy acrylic oils that rise right off the canvas.
Those who love to get out into nature will jump at the chance to make their way to Grayton Beach State Park during their Blue Mountain Beach getaway. Sprawling over 15,000 acres, this stop is one that offers up opportunities for hiking, wildlife watching, beach hopping, and enjoying time on rare coastal dune lakes too.
Exciting Activities to Try
A visit to Blue Mountain Beach is ideal for those who like to cycle their way through a stay. Consider renting a bike at the local Big Daddy's Bike Shop and hitting the Timpoochee Trail at your own pace. This 19-mile paved route connects several 30A communities and offers plenty of places to stop and take in the view along the way. As the name indicates, Blue Mountain Beach is also home to fantastic shorelines. Whether it's time for sunbathing, swimming, or building sandcastles, moments on the sand are always worthwhile here.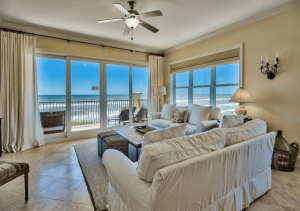 Book Your 30A Getaway Today
Your 30A adventure is waiting and when you're looking to incorporate luxury and style into the experience Your Friend at the Beach has you covered. Our Adagio vacation condos are ideal for those looking to keep close to Blue Mountain Beach fun while enjoying incredible amenities too!