You're invited to spend your holidays like never before right here on the Emerald Coast! There are a few special times each year when families gather expectantly to enjoy some much-needed time together. There's no better destination to host these exciting family reunions than the gorgeous Florida coast! After all, there's a reason why our guests come back year after year to experience it all again. Here's your guide to holiday travel to the Emerald Coast.   
Discover all our favorite year-round activities in 30A! There's nothing like vacationing on the Emerald Coast, but you have to know just how to do it to make the most of every minute. That's where we come in! Request a copy of our free Vacation Guide to get the inside scoop on everything you need to know.   
Your Guide to Holiday Travel to the Emerald Coast
Thanksgiving
Let's make your Thanksgiving extra special this year! It's hard to beat the feeling of being surrounded by loved ones during the holiday season but celebrating in 30A will make everyone feel especially thankful! There are plenty of things to do in Destin during Thanksgiving and even more fall events you won't want to miss.  
Christmas
Spend the most wonderful time of the time year on the Emerald Coast celebrating with those you love most! Winter on 30A is a magical season with so many things to do, like the Sparkling Wine and Holiday Lights Festival and so many other events! Your Florida Christmas vacation will be full of holiday cheer, great festivities, and even better company!  
Plus, you could even stick around to experience New Year's Eve as well! 
Spring 
B
reak
Spring break in Destin is one of our favorite times of the year! As visitors pour back into the city with anticipation for warm weather and sunny skies, 30A comes to life once again! It's the perfect time to get together with family and loved ones to celebrate the end of winter. Pack your beach bag and hit the beach with us! 
Memorial Day
Memorial Day is always an exciting time on the Emerald Coast. The air is buzzing with anticipation for summer vacation, and this long weekend is just a taste of what's to come! As one of the most exciting weekends of the year, it's no wonder so many guests eagerly rush to the beach. Enjoy a weekend with family, packed full of beach fun, the best seafood in 30A, and fantastic firework displays! 
July 4
th
Grab your crew and join us for a week of peak-summer fun! Events and activities are in full swing on the Emerald Coast around this time, and you don't want to miss it! From snorkeling in the crystal blue waters to hanging out on the Destin Boardwalk, the possibilities are endless! There's no better place to soak up that summer sun. 
YFAB Is the Best Way to Travel to 30A and Destin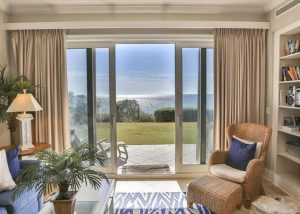 Whether you're coming to enjoy a sunny Memorial Day on the water or a warm Christmas holiday full of delightful festivities, you'll want to feel right at home during your stay. That's where we come in! The Your Friend at the Beach vacation rentals give you just the right balance of privacy and warm hospitality. With unmatched concierge service and some of the finest properties in Florida, you can effortlessly enjoy your experience just steps away from some of the most beautiful beaches around. Plus, each of our beautiful rentals features world-class amenities like Gulf of Mexico views, spacious balconies, and pool access. There's no better way to stay!   
Browse our luxury rentals today to start planning the ultimate holiday getaway with us. What are you waiting for? Book your stay today! We can't wait to be Your Friend at the Beach.