Deciding to pack a suitcase and head to Destin, Florida is always something for adventurers to look forward to! Here, the sun shines year-round, and a vibrant and welcoming atmosphere gives travelers plenty of reasons to return time and again. Whether you're hoping to fill your itinerary with sightseeing and tours, or leisurely time on the sand, visitors will find Destin is a place where it's easy to customize a stay according to travel style. The following are just a few of the many options for rounding out the fun the next time you're heading this way.
Keep reading our selection of activities. For a full list of all hand-selected activities, restaurants, events, shopping, hidden gems and more explore our free digital VACATION GUIDE to the Emerald Coast's best. 
Outdoor Activities
A trip to Destin is a dream come true for those with a passion for outdoor fun. One of the most iconic stops to explore while you're here and hoping to make the most of every fresh air moment is Crab Island. You'll need to rent a boat to reach this scenic and exciting stop which is packed with places to dine, explore underwater via snorkel, or simply take time to make the most of being out under the sun. It's a place where it's easy to spend a day on the waves and find yourself longing to return again and again.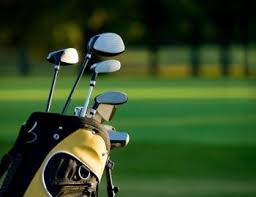 Another wonderful way to spend time outdoors in Destin is on the links. Florida, in general, is known as a golf enthusiast's playground and Destin is no exception to the rule. Whether you're looking to play a single round with friends or your plans have you spending a full golf-focused getaway in Destin, there's a lot to explore.
Head over to the Baytowne Golf Club when you're looking to enjoy a round on a truly scenic and exciting course! In fact, Baytowne Golf Club hosts the only golf course in the entire state of Florida that's built to extend from the beach to the bay. Meticulously designed by Tom Jackson, the Baytowne Golf Club golf course is both picturesque and features exciting elevation changes that put your short and long game to the test. This stop hosts multiple teeing areas and has been named one of the Best Places to Play twice by Golf Digest. Don't be surprised if you find your single round of golf becomes a tee time or two during your visit. As an added benefit to golfing here, you'll be well within reach of Baytowne Wharf where you can spend time exploring the many savor restaurants and inviting shops on-site. This area is also home to a ropes course, ziplines, and a carousel which are ideal for those traveling with the entire family in tow.
When you're on the hunt for lively entertainment, amazing food, fantastic shopping stops, and plenty of customized outdoor fun, HarborWalk Village in Destin is a great place to find yourself. This outdoor destination features a mall on the harbor docks and provides visitors with a spectacular waterfront retreat to enjoy where there's really something for everyone. It's common to find live music filling the air when you're here and there are even regularly scheduled fireworks displays in the evenings. Head over to the Adventure Zone with the little ones who have extra energy to burn and follow it up with a stop at one of the many inviting eateries on-site. Those who are looking to get out on the water will find many dolphin cruises, fishing charters, glass-bottom boat tours, and parasailing adventures leave from here as well. Retail services in HarborWalk Village are open from 10:00 am until 9:00 pm daily while most restaurants are open from 11:00 am until 10:00 pm.
Indoor Activities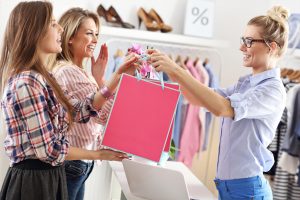 If you find yourself in Destin on a rainy day, or you're just looking to switch up time under the sun with some indoor fun, there are plenty of options to choose from. Among them is time well spent at Destin Commons. This shopping center is technically open-air, but the many big-name and boutique storefronts provide a welcome indoor respite when it's needed most. Visitors can find nationally recognized retailers as well as unique smaller shops to explore here alongside many dining establishments and a kid's play center as well. When a little friendly competition is in order, head over to Uncle Buck's Fishbowl & Grill where you can enjoy the underwater aesthetic and pair a delicious dish with time bowling on the shark and alligator-themed lanes!
The City Food Hall is a new addition to Destin Commons that's bound to appeal to travelers of all types when you're looking for indoor fun in Destin. Located at 4237 Legendary Drive, this stop is open from 11:00 am until 9:00 pm most days of the week with extended hours until 10:00 pm on Fridays and Saturdays. City Food Hall is designed with community gathering and flavor in mind. In total, it hosts 10 eateries, a central bar, 2 Top Golf swing suites, and an events and catering division. A visit here is a chance to enjoy a versatile lineup of palate-pleasing options from Mexican tacos and Japanese Tonkotsu ramen to Nashville hot chicken, and Israeli falafel too.
For Destin-bound adventurers who are looking for an indoor activity to enjoy that's equal parts engaging and educational, the Destin History & Fishing Museum checks every box on the list. Found at 108 Stahlman Avenue, this museum takes a look at the important fishing culture that has long defined the area. Once a small fishing village, Destin continues to depend on the water as a way to thrive, even as the city has taken on a more tourist-focused appeal. The museum hosts a variety of exhibits and displays that highlight Destin's fishing past and present and it's open to the public Tuesday through Saturday from 10:00 am until 4:00 pm.
Family Friendly Fun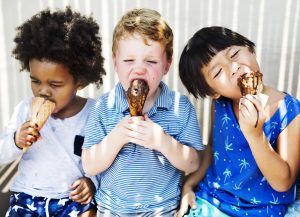 Finding time to enjoy a getaway to Destin with the entire family in tow is a treat. There are a variety of activities waiting to be enjoyed here that speak to interests of all types as well. A stop at the Gulfarium Marine Adventure Park is sure to please everyone in your traveling crew. Located at 1010 Miracle Strip Parkway SE in nearby Fort Walton Beach, the Gulfarium Marine Adventure Park is the perfect place for families to enjoy encountering dolphins, alligators, turtles, and stingrays alike. There are opportunities to learn about wildlife conservation along the way and see incredible displays, exhibits, and speak with on-site staff.
When it's time to cool off in style with your family members, make your way to Big Kahuna's Water & Adventure Park while you're in town. This stop has everything families are looking for when it comes to fun including water slides, splash pads, pools, and lounge areas where you can work on that Florida tan. Big Kahuna's Water & Adventure Park is easily found at 1007 US-98 in Destin.
Beaches and Parks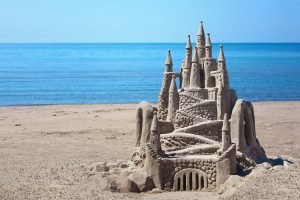 For travelers enjoying their time in Destin who are looking for the best beaches and parks to explore, Henderson Beach State Park should top your list. Situated at 17000 Emerald Coast Parkway, Henderson Beach State Park provides stunning stretches of shoreline for guests to enjoy as well as easy access to nature trails, picnic areas, and swimming access too. Whether you're up for fishing and hiking or can't wait to dig your toes into the sand, Henderson Beach State Park is the place to embrace the very best of it all.
When you're planning a beach day in Destin, don't forget to include the team at Beach Sand Sculptures into your experience. This is a simple and fun way to customize your beach experience in the area alongside an expert sandcastle builder who can show you how to turn shoreline resources into works of art! These sandcastle-building experiences can be booked as private sessions or large group experiences depending on your traveling crew and those 4 younger can enjoy the lesson for free.
Tours
One of the most popular activities not to miss the next time you find yourself in Destin is a dolphin cruise. The waters here are teeming with incredible marine creatures and booking a tour is a great way to get out on the water and spot them thriving in their natural habitats. Consider booking this type of tour as a sunset sail for even more colorful fun.
If you're the type of traveler looking for a tour with a new perspective, Destin Helicopter Tours might be just your style. Enjoy a bird's eye view of the terrain for a truly unforgettable experience in the sky while you're in town.
Book Your Stay Today
Make more of every moment in Destin when you have luxurious and inviting accommodations to top off your trip in style. Reach out to Your Friend at the Beach today to learn more about our incredible property options and to start planning your next adventure.