Close your eyes and imagine sugary soft sand between your toes, gentle waves crashing nearby, and the sounds of stillness in the wildlife and surrounding areas. Grayton Beach State Park is one of the best spots in Santa Rosa Beach to experience the full magic of 30A. Whether you're catching rays or catching waves, there is a little something for everyone to enjoy at this piece of paradise. Discover all of our top reasons to visit Grayton Beach State Park today!
Ready to experience even more of the Emerald Coast? Access YFAB's Vacation Guide and gain exclusive information about where to dine and what to do during your next escape. Best of all? It's free!
The Top 3 Reasons to Visit Grayton Beach State Park
Grayton Beach State Park is a picturesque sandy beach surrounded by one of the area's majestic dune lakes. We have all of the top reasons to visit Grayton Beach State Park during your next visit to 30A.
Let's get right to it. Chances are the biggest reason you're planning a visit to Grayton Beach State Park is to spend some time soaking up beach rays and enjoying the Gulf. The beach consistently ranks as one of the most pristine beaches in the United States. It's the perfect spot to catch a sunset of the water or spend the day with the family. 
Don't forget! Grayton Beach State Park is one of the cleanest beaches in Florida, and we want to keep it that way. Be sure to gather all trash and belongings before heading back to your San Remo condo for the day.
What is a dune lake? A dune lake is formed when water from the ocean makes its way behind a system of towering dunes creating a lake. Grayton Beach State Park offers three separate dune lakes making it an ideal place to enjoy birding, paddleboarding, kayaking, and more. The dune lakes provide a nice break from the beach and an opportunity to explore some of the rarest sites in the world.  
One of the best things about Grayton Beach State Park is the variety of active wildlife around the park. Witness the loggerheads and green sea turtles burrowing their nests tightly into the sand. Bring the binoculars along and catch a glimpse of sea birds, bald eagles, and osprey. The park is even home to Florida black bear, white-tailed deer, and grey foxes. See it all during your next visit!
Dust-Off the Sand at Your Home With Your Friend at the Beach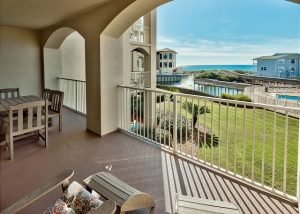 If you're considering a stay on Santa Rosa Beach, there's no better place to reserve your beach-side vacation rental than San Remo condos. Managed by Your Friend at the Beach, these stunning condos offer two or three-bedroom options, a large pool, hot tub, fitness facilities, and so much more!
Take it from Cindy, a Google Reviewer, who said, "Thoroughly enjoyed this beautiful complex that sits right on a private beach and in a great location!" We love hearing from all of our wonderful guests. Check out all of our five-star reviews, and when you've enjoyed a stay of your own, feel free to drop us a note! We can't wait to welcome you to 30A!