Explore the Emerald Coast's stunning waters the best way possible this year with 30A kayak rentals. If you're searching for the ultimate adventure this vacation, it doesn't get much better than the stillness of the water and the splash of a paddle. Trek your own course or take a guided kayak tour. What are you waiting for? It's time to start exploring!
Once you've made it back to shore, you'll be ready for a bite to eat and some good entertainment. Discover the best of 30A with our exclusive YFAB Vacation Guide. Live like a local during your next visit to 30A!
Everything You Need to Know About 30A Kayak Rentals
Start planning your best kayak trip yet with our guide to 30A kayak rentals. Whether you're looking for a guided tour or to venture the waterways on your own, we have everything you need to know. Get out there today!
The Rental Shop on 30A is located on Santa Rosa Beach. The all-inclusive beach shop offers paddleboard, kayak, bike, and golf cart rentals along with beach bonfire services. They provide daily and weekly rentals so that you can enjoy the stunning Gulf Coast waterways when it's convenient for you. Best of all? They'll deliver your gear to you for free! 
If you're staying at one of our gorgeous Adagio condos, you'll want to snag a kayak or paddleboard from La Dolce Vita. The conveniently located rental company also offers golf cart rentals, bike rentals, pontoon boat rentals, and beach gear. Whether you need it delivered or are picking it up yourself, La Dolce Vita is there to help. Start planning your kayak trip today!
If you haven't tried Reefboarding, now is your chance. What's a Reefboard? It's like riding in a kayak—upside down. Get a birds-eye view of the Gulf Coast when you rent a Reefboard from Reefboard Rentals on Inlet Beach. Be sure to bring along your underwater camera for this once-in-a-lifetime adventure!
Sweet Escape Rentals 30A is a family-owned and operated company that rents out kayaks, paddleboards, bikes, and beach gear. Rent kayaks by half-day or for the entire day and let their trained experts put you on a scenic path. Call them today to have yours delivered to your doorstep. 
Unwind at Your Luxurious Condo From Your Friend at the Beach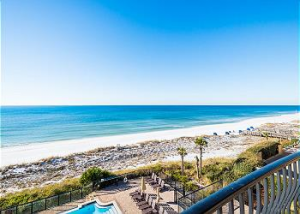 When you're ready to paddle back in from a long day on the water, we'll be waiting with everything you need for the perfect home away from home. Your Friend at the Beach offers the best vacation rentals on 30A complete with new furnishings and appliances, private pools, Gulf-views, and easy beach access.
Make the most of your vacation with our friendly concierge services. Whether you need help finding a kayak, setting up a beach bonfire, or organizing a fishing charter, Your Friend at the Beach is here to help! We can't wait to welcome you to 30A!