If you're a 30A frequent-goer, then you know that there are some spots that you want to avoid if you're shying away from the large beach crowds. But where do you go instead? Trade the horde for the hidden during your next vacation when you discover Destin's best-kept secrets. Cruise the bike paths of South Walton or glide across one of the area's smooth dune lakes. There is so much excitement waiting on the Gulf, and you don't have to join the mainstream to see it! Discover it all today!
For even more suggestions on what to see and do during your Flordia getaway, be sure to access our exclusive YFAB Vacation Guide! It includes hand-picked recommendations, and best of all, it's free!
Everything You Need to Know About Destin's Best-Kept Secrets
Discover the quieter side of Destin without sacrificing any of the thrills. We have everything you need to know about exploring Destin's best-kept secrets during your next visit!
South Walton's Bike Paths
South Walton's bike path, commonly referred to as the Timpoochee Trail, follows County Highway 30A and boasts 19-miles of trails. Slow down and see the area's natural wonders like the dune lakes and some of the region's most stunning beach communities. The path is perfect for all skill levels, as it's relatively flat and entirely paved. 
30A's harbors a significant portion of the world's coastal dune lakes. However, most venture to the beach, leaving these beautiful creations to themselves. Whether you're hiking, driving, biking, or paddling out, these lakes should earn a spot on your bucket list. Plan the perfect day on the lake during your next visit!
Destin's Underwater Museum of Art is like nothing you've ever seen before. The gallery is the first permanent underwater sculpture garden in the United States. Experienced and novice divers alike are welcome to view the unique gallery, take underwater pictures, and enjoy the pure stillness of the moment. 
Chances are that during your vacation, you'll see at least one or two people paddleboarding. If you've never tried paddle boarding before, you'll want to take a lesson from Paddle the Bay 30A or opt for a guided tour of the bay during sunset. If you prefer to paddleboard alone, rent your gear from Paddle the Bay from all shapes and sizes of the family.     
It's No Secret That Your Friend at the Beach Has the Best Condos Around!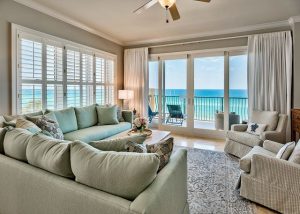 If you plan to have your best vacation yet, you'll need to plan a stay with Your Friend at the Beach! Our luxurious vacation rentals include state-of-the-art amenities such as stunning pools, warm hot tubs, and unparalleled views of the Gulf. All of our condos feature well-stocked kitchens, stylish furnishings, and our friendly concierge service.
Don't forget to book directly to save on your favorite vacation rental! Make third-party sites a thing of the past. Booking directly ensures the best price and the best customer service. We can't wait to welcome you to 30A!