Destin, Florida is a delightful vacation destination for travelers to enjoy year-round. Whether you're one for time on the sand, or you're looking to restaurant-hop your way through a stay, it's a place where it's easy to embrace the very best of it all. It's also a destination where travelers can get out on the water and make the most of breathtaking moments when they book a sunset cruise or two. The following are a few that you're going to want to be sure to add to your itinerary the next time you're in town.
For more ways to make the most of your trip to the Emerald Coast, be sure to request access to our complimentary Vacation Guide. It's full of the best things to do and places to see on your beach getaway. 
1. AJ's Water Adventures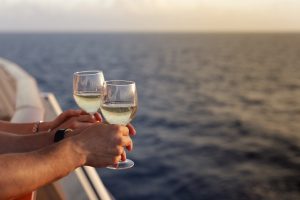 Headquartered at 116 Harbor Boulevard in Destin, Aj's Water Adventures is a top-rated boat tour agency that offers inspiring dolphin cruises as well as snorkeling tours, private sailing excursions, and stunning sunset cruises too! These incredible cruises offer passengers access to a luxurious vessel as well as music, dancing, drinks, and a sky full of colors to enjoy over the course of two hours. It's an experience that promises to be unforgettable from start to finish.
2. SunVenture Cruises
While SunVenture Cruises in Destin is a top company when it comes to Crab Island excursions, they also offer a spectacular 1.5-hour sunset cruise each evening in the summer for guests to enjoy. This sunset cruise experience is combined with an eco-dolphin cruise, providing even more for passengers to enjoy and observe onboard. SunVenture Cruises utilizes a 45-foot custom-built vessel for their cruises that can carry up to 49 at a time. Comfortable seating, amazing views of the water and surroundings as well as a state-of-the-art sound system all define an experience with SunVenture Cruises. They're located conveniently at 314 Harbor Boulevard in Destin.
3. Destin Dolphin Cruise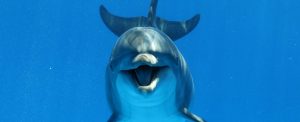 The waters around Destin are teeming with amazing marine life while the skies overhead come to life in vibrant style at night. Enjoy the best of both experiences when you book a Destin Dolphin and sunset cruise with the team at Destin Dolphin Cruise the next time you're in town. Located at 500 Harbor Boulevard, Destin Dolphin Cruise specializes in customized sailing experiences year-round. Passengers are invited to come aboard a luxurious catamaran that offers up plush seating and plenty of space for making the most of the views as you sail. Sunset and dolphin-watching cruises last around an hour and a half and guests are welcome to bring snacks along for the ride.
4. Sail Away-Destin Florida Sailing
When a private sunset sail is what travelers are looking to enjoy, booking an excursion with Sail Away is always a good idea. Situated at 404 Harbor Boulevard, Sail Away offers guests a chance to enjoy a sunset cruise for up to 6 guests total alongside Captain Bryan Klein. This experience is savored onboard a 24-foot Tri-Hull Pontoon Boat that's both extra-spacious and luxurious.
There's a large canopy area for settling in and making the most of the views while guests are more than welcome to add flavor to the experience by bringing snacks and beverages along. There are even options to enjoy follow-up fireworks displays from the water depending on the season.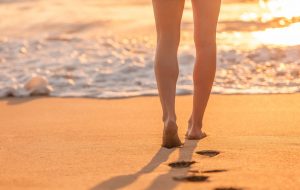 Book Today
When travel brings you to Destin, Your Friend at the Beach has the beautiful accommodations you need to top off the experience in style. Book one of our luxury beachfront condos today!