Are you searching for the ultimate beachside festival? If so, it's time to book a Your Friend at the Beach condo for the South Walton Beaches Wine & Food Festival! This highly anticipated event features a wide variety of winemakers, chefs, craft brewers, and some additional special guests. During your visit, you'll enjoy perfect pairings, tantalizing wine tastings, and informative seminars that will fascinate the sommelier within you. Keep reading to discover everything you need to know about this popular annual event!
The South Walton Beaches Wine & Food Festival is just one of the many great events that take place along Florida's Emerald Coast each year. For a full list of the area's best events, request access to our free YFAB's Vacation Guide! In addition to a list of each season's most noteworthy events, you'll receive a list of our favorite local restaurants, museums, spas, and family-friendly activities! Whether you're anticipating a dolphin tour or trying your hand at parasailing, this valuable resource will help you plan an unforgettable beach escape!
South Walton Beaches Wine & Food Festival History
The South Walton Beaches Wine & Food Festival (also known as the Grand Boulevard Wine Festival) was launched in 2013 by the founder of the popular Sandestin Wine Festival. The founder, Chan Cox, has poured his love of fine wines and the beach into this event. His many decades in the business equates to incredible connections to top winemakers and chefs around the world. These connections have allowed this festival to host world-renowned wine experts and feature more than 800 bottles of the world's finest wines.
The best part of this exciting experience? It's for a great cause! All proceeds from the South Walton Beaches Wine & Food Festival benefit the Destin Charity Wine Auction Foundation, which benefits local children in need.
Attend the 2018 South Walton Beaches Wine & Food Festival!
Between April 26 and 29, the Grand Boulevard in South Walton will transform into a haven for wine aficionados. Tickets (including coveted 3-day passes) are on sale for many of the festival events, but be sure to purchase them soon! Prices will go up as the event nears closer.
What to Expect This Year
Winemakers and Shakers
The festival kicks off with the Winemakers and Shakers party, which will take place in Chan's Wine World of Destin, Florida. This event will honor winemakers and other important figures in the industry. This is a great way to rub elbows with representatives from top wineries and sample some incredible vino! This event takes place on Thursday, April 26, from 5:00 to 7:00 p.m.
Craft Beer and Spirits Jam
The Craft Beer and Spirits Jam will take place on April 27 from 6:00 to 9:00 p.m. Enjoy some fantastic beers and spirits from the game-changers in the industry paired with delicious food. There will also be plenty of live music!
Grand Tasting
The most anticipated event of the weekend will take place on Saturday, April 28, and Sunday, April 29. The Grand Tasting showcases the skills of global winemakers. In addition, there will be tasting seminars to help you better understand and enjoy what you're drinking. This event will run from 1:00 to 5:00 p.m. on both days.
Need Somewhere to Stay? You Have a Friend at the Beach!
After a full day of food, friends, and fun at the South Walton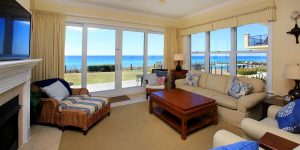 Beaches Wine & Food Festival, return to a beautiful condo just steps away from the white-sand beaches of 30A! Our San Remo condo rentals are located in Santa Rosa Beach, just minutes away from the festival location. We also offer luxury condos in Crystal Beach and Blue Mountain Beach. Stay in any of our stunning condos and enjoy premium amenities like a concierge service, fully stocked kitchens, and easy access to local attractions like bike trails and restaurants. There's truly no better place to stay along the Emerald Coast!
Ready for festival season in gorgeous 30A, Florida? Book your perfect home-away-from-home today and start looking forward to an incredible beach getaway. We look forward to hosting you very soon!